Blockchain
e-voting service
Run stakeholders votings, board elections, referendums and polls online in a secure, transparent and fast way.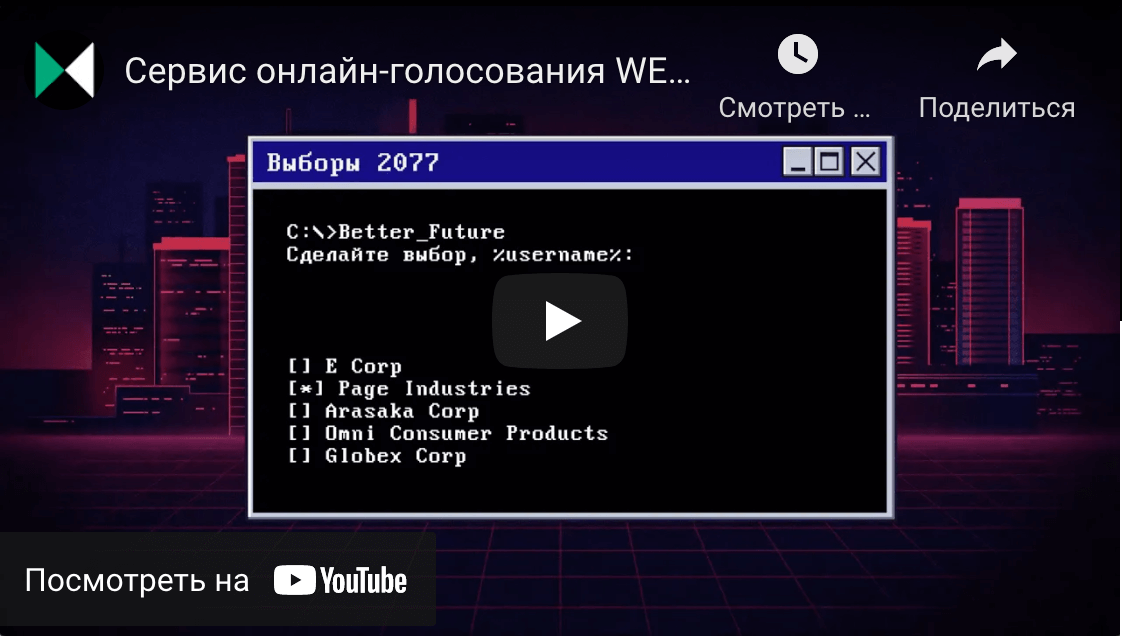 IMMUTABILITY AND TRANSPARENCY
Blockchain technologies ensure data transparency and immutability. Once a user's choice has been recorded into the blockchain, it cannot be altered. Every user can make sure that their vote has been counted.
EASE OF USE
The service's interface makes it practically effortless to create a secured blockchain voting process. Voters only need a browser that can be opened on any device. Notifications for the participants and reports about voting results are generated automatically.
BALLOT SECRECY AND CONFIDENTIALITY
Cryptography algorithms and smart contracts ensure data encryption and protection from unauthorized access. Ballots are taken and counted in an encrypted form, the organizer can see only the final results.
Create your first e-voting for free
We give you 20 e-ballots free of charge!